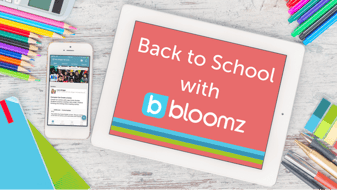 Congratulations on starting another new school year! Bloomz always wishes you success and hopes to assist with some helpful tips, tricks, and hacks. The Bloomz Ambassadors have contributed to our Back-to-School Blog Series to bring you helpful pieces of advice, clever techniques, and creative solutions for using Bloomz.
Blog articles in this series are listed below. We would love to know of additional topics of interest. Please let us know of your ideas in the comments section below.


Download Your Printable Mystery Monsterz Cards & Poster!
Bloomz is for High School Too!
Using Emojis to Make Your Text and Events Pop!
Using Bloomz with Our Robotics Team
Representation Matters: Your Classroom Library Needs to Reflect Your Students
⏰12 Productivity Hacks for Bloomz App to Save You More Time!

Enjoy!