We've received some questions about how teachers can participate in our Spring Cleaning promotion, which helps schools join for free for the remainder of this semester, while giving them a chance to win $10,000 for their school Parent organization*. The majority of these questions were related to whether teachers could participate in it, even if their school wasn't ready for the school-wide subscription.
The short answer is Yes! If your school is not ready, you can share Bloomz with as many teachers as you want and increase your chances for a $500 cash prize for your classroom. We thought it would be easier to put it in a graphic way, so here you go: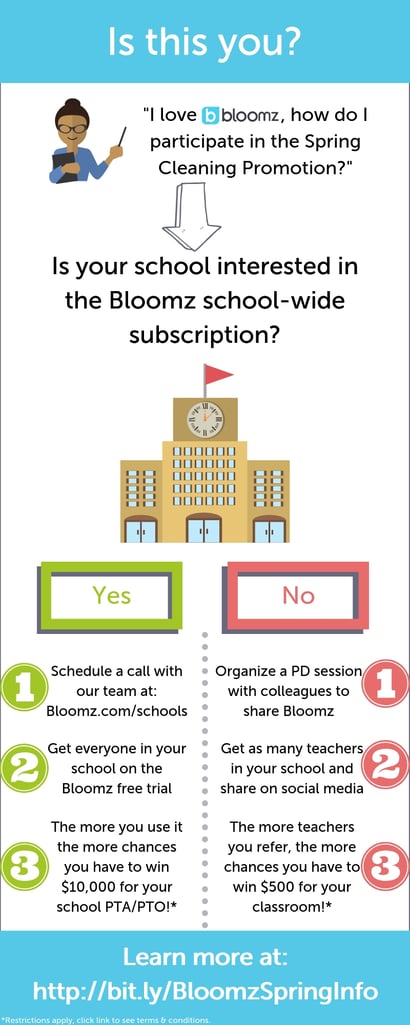 You can see more details about the teacher promotion here.
If you think your school is ready to move forward with Bloomz, you can email your administrator by clicking the link below:
Let us know if you have any questions in the comments section below.