Hey Seattle Bloomzers! (No, that's not a word) with the Holidays upon us, the Bloomz team wanted to provide you with a nice offer to spend more time with the family. See, here at Bloomz we are all about fun, engaged parenting and what better time to prove that than the Holidays! That's why we talked to the folks at The Pacific Northwest Ballet and got a really nice offer for our Washington state users - a 10% Off exclusive offer to see The Nutcracker.
The Nutcracker is a Holiday classic. The Seattle Times called it "Wholly enchanting…utterly gorgeous…positively refreshing!"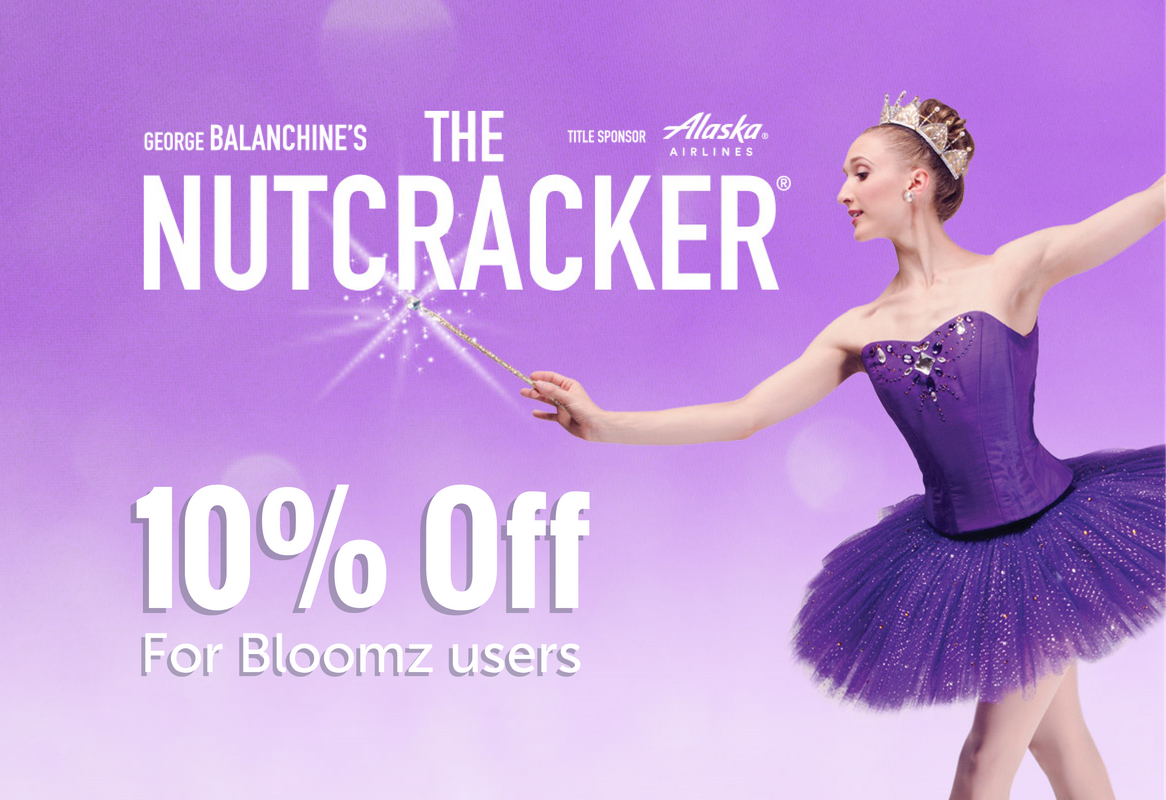 In a heavy spending season, we thought our users would enjoy some spending relief. Would you Bloomz to provide offers like this in your city? Let us know in the comments section below.
Happy Holidays!