The new school year is approaching fast and we continue to bring exciting news to our platform. Many of you attended a webinar where we provided some excellent news for teachers looking at remote learning for the new school year. Next up: we are providing great news for teachers and school staff who will be attending in person…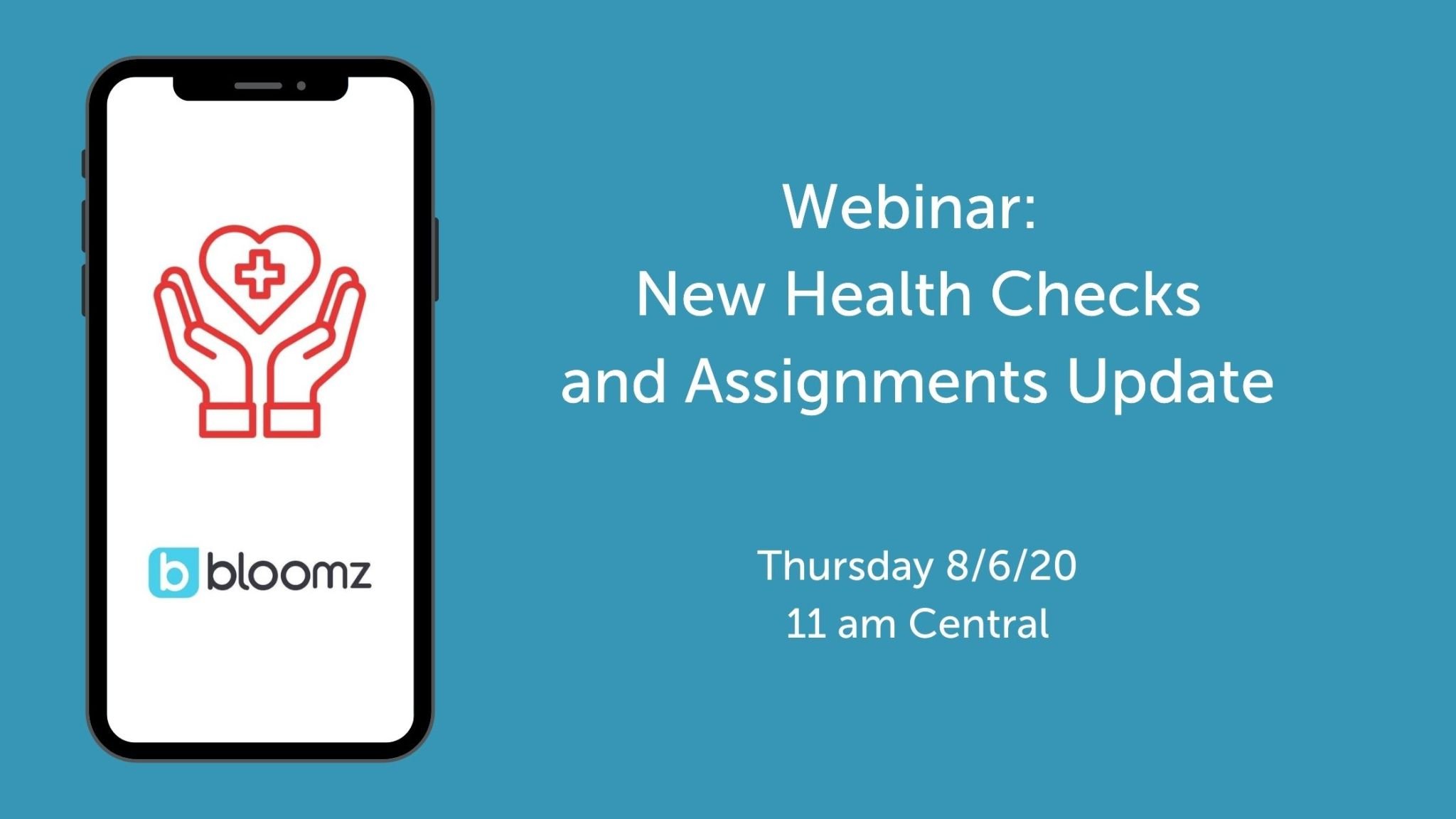 We're excited to share a new feature coming next week to our platform: Health Checks. With this new feature, parents and school staff can track students' symptoms according to CDC guidelines and report them to school administration.
Join Bloomz CEO Chaks Appalabattula as he will demo this new feature live on the platform. He will also provide an update on other new features, including assignment creation and sharing.
Webinar date/time: Thursday 8/6/20 11am Central